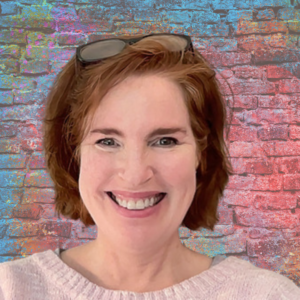 Hi! I'm Kate, and I'm a creative problem solver with a background that includes an M.Eng. in Systems Engineering from RIT. I'm also a visual artist and author.
My experience includes more than 20 years of working with leaders at B2B technical companies, including 10 years as a Director of Engineering where I worked directly with the founder and president. I understand smart. I excel at supporting leaders, brainstorming ideas, organizational troubleshooting, business strategy. I don't always have the right idea, but my ideas provoke other ideas, and I am awesome at this.
A whole career of working cross-functionally with very smart people with very specific disciplines and tech languages honed my skills at communication and facilitation. Decades of working directly with customers and clients means that my dedication to truth, expectation management, and integrity is nearly evangelical and based on experience, not just philosophy.
Are you a founder fearing feeling detached as your company grows? Have a new hire at a senior level that has everyone spinning in circles? Need ideas on how to move forward? Keep your team engaged and happy? Your tech project moving ahead? I'm thoughtful, intuitive, honest, and a multi-faceted idea generator. I also have a huge laugh and use salty language.
I love smart, creative, passionate people.
Build bombs? We won't be a good fit.
Want to bounce ideas around with someone who can spin up pretty quickly and not biased by the company's status quo?
Let's talk. I'm a Deanna Troi with a side of Spock. This is what I do, and I love it.
Want to know more about my specific work history and credentials? Check out my Linkedin profile. Art and science do mix, as do empathy and engineering. I bring all of me to all I do, and my diverse background and solid instincts help make me an excellent creative thinker and options maker.
For insider glimpses into what makes me, well, me, check out the testimonials page.
Here's a bit of my mosaic: